CNC Operator x2
Salary:
Up to £38k
Location:
Scotland
Shifts:
1x Day shift (38 hours over 5 days)
1x Night shift (38 hours over 4 days)
(Shifts are on a 3 week rotation pattern)
Location:
Lanarkshire
Responsibilities:
Set-up and manage CNC machines to perform different jobs including manufacturing from Solid and regrinding existing tools.
Translate engineering drawings and requirements into dimensions for production, while adhering to very tight tolerances.
Program off line to ensure maximum machine output.
Ensure the CNC machine operates in accordance with the guidelines of the company.
Oversee the machines while they execute the tasks and make the necessary changes to produce improved results.
Check machinery on a daily basis to guarantee functionality.
Record all machine actions by completing production and quality logs.
Communicate logistics issues that arise in the process of creating a part.
Ensure that results of machining process align with their customers' expectations.
Ability to use both Hand held and CNC measurement equipment.
Manual Grinding abilities would be advantageous but full training will be given.
Requirements:
Ability to translate mechanical documents and engineering drawings.
Great attention to detail with a goal-driven attitude.
Strong comprehension and analytical abilities.
Good computer and mathematical skills.
Contact Anna Gale: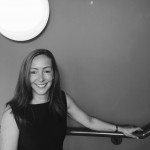 Divisional Manager/Branch Manager
0161 443 0006