Business Development Manager – Retail Packaging
Salary:
£45,000
Location:
UK
Key Responsibilities:
• The role primarily includes developing/selling in the printed Luxury folding box board / cartons market, packaging-solutions, shelf-ready-packaging and display corrugated across multiple market sectors
• Representing the company's products and services, starting with a deep and comprehensive understanding and following with consumer research to identify how their solutions meet needs
• Meeting weekly, monthly, and annual sales quotas through the successful implementation of sales and marketing strategies and tactics.
• Developing and implementing territory action plan through comprehensive data analysis, and adjusting sales techniques based on interactions and results in the field.
• Identifying appropriate prospects, setting appointments, making effective qualifying sales calls, and managing sales cycle to close new business in all service categories offered.
• Preparing professional, complete, concise, and accurate reports, proposals, booking packages, and other documentation as required for executive-level presentations.
• Contributing to team effort by accomplishing related results as needed.
• Collaborating closely with colleagues on cross-territory opportunities and other internal teams on marketing materials and case studies.
• Generating and maintaining accurate account and opportunity plans.
• Coordinating with other internal stakeholders to ensure company quotas and standards are being met, performing market research and regular competitor monitoring
• Creating, planning, and delivering presentations on company products
• Maintaining working relationships with existing clients to ensure exceptional service and identifying potential new sales opportunities
• In depth product knowledge and conducting demos and relaying objection handling.
• Achieving sales goals by assessing current client needs and following a defined selling process with potential buyers, utilising product demos and presentations.
• Creating strong relationships with key stakeholders.
• Collaborating with internal teams on behalf of clients/customers to ensure the highest level of customer service.
• Interfacing with technical support internally to resolve issues that directly impact customers, clients, and stakeholders.
• Monitoring competitors' products, including relevant sales, and marketing data.
• Attending key events to generate leads.
• Monitoring and understanding the competitive landscape and market trends
Requirements:
• Excellent written and verbal communication skills, as well as excellent competency in Microsoft Office applications such as Word and Excel.
• Minimum five years' experience in a sales team.
• Previous experience in a sales role with demonstrated ability to meet or exceed targets.
• Proven success working in a fast-paced, high-growth environment.
Contact Sue Kirkman: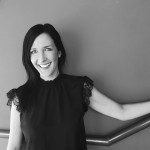 Senior Consultant
0161 443 0058