Business Development Manager
Salary:
£45,000 - £50,000
Location:
South West
The Company:
Process Instrumentation Specialist
Responsibilities:
• Develop a thorough understanding of the products through training and their own initiative and research.
• Identify new business opportunities – including new markets, growth areas, trends, customers, products and services
• Seek out the appropriate contact in an organisation
• Generate leads and cold call prospective customers
• Meet with customers/clients face to face or over the phone
• Understand the needs of their customers and be able to respond effectively with a plan of how to meet these
• Think strategically – seeing the bigger picture and setting aims and objectives in order to develop and improve the whole business
• Work strategically – carrying out necessary planning in order to implement operational changes
• Draw up client enquiries /contracts – depending on the size of company/ project, this task may be completed by someone else, or agreements may not be as formal
• Have a good understanding of the businesses' products or services and be able to advise others about them
• Ensure staff are on board throughout the organisation, and understand the need for change and what is required of them
• Involve and where applicable train members of your team (commercially) , arranging external training where appropriate
• Discuss promotional strategy and activities with the marketing department
• Liaise with the MD and key staff / departments as appropriate
• Provide progress and sales reports for weekly meetings with sales pipeline and probable conversions
• Seek ways of improving the way the business operates
• Attend seminars, conferences and events where appropriate
• Keep abreast of trends and changes in the industry and business.
• Help to plan sales campaign
• Create a sales pipeline
• Negotiate pricing with customers, and suppliers in some cases analysis and present your findings to senior management
Requirements:
• You will come from an industrial sales background and have some years industrial sales background.
• After some training you will have a good understanding of their flow level products, services and markets.
• More commercially minded / strong sales background, success driven.
• Able to work on their own initiative and be a team player in this ambition business.
• Supported initially in external sales visit with the MD.
Contact Anna Gale: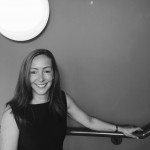 Divisional Manager/Branch Manager
0161 443 0006