Business Development Manager
Salary:
£25k basic salary + 10% Commission on all sales + bens
Location:
South East
The Company:
Large Digital print and design company with locations across the UK. Offering a wide range of print and design services, delivering clients an outstanding product and excellent service.
Offering a total design, print and document management solution including small and large format digital printing, document scanning and trans promotional marketing.
Supporting very complex supply chain networks of up to a million users.
The Role:
Branches in Middlesex and Croydon are currently recruiting for Business Development Managers to join
their team.
The role is fast paced and will suit a highly motivated, enthusiastic and driven candidate who is determined to succeed in a sales performance-based role. Working alongside the production team based in branch, the Business Development Manager will report directly to the National Sales Director and will work closely with the BDM teams. The successful candidate will be measured against personal and branch budgeted sales targets to deliver new business sales and have the opportunity to earn commission on sales revenue generated.
RESPONSIBILITIES
– To target and gain new accounts and drive new business in digital print sales
– To develop existing accounts, introducing new service offerings to and expanding sales revenue
– Able to effectively sell all company offering, including new innovative services that are developed
– Ensuring client satisfaction at all times
– Effective time management and territory planning
– Good understanding of branch operations
– Develop and maintain a good working relationship with the team
– To record all activity on the CRM system
– Comply with all management reporting requirements
THE REQUIREMENTS
The successful candidate will be:
– Highly self-motivated with a proven track record of success in a sales role
– Strong Interpersonal, communication and presentation skills
– Ability to negotiate at all levels
– Customer focus with excellent relationship management skills
– Target driven with a track record delivering results
– Full driving license
– Computer literate in Excel, Word and Power Point
– Experience in the Graphics/Print/Digital sector is desirable but not essential
Contact Alison Dagnall: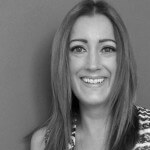 Senior Print Consultant
0161 443 0050