Branch Manager
Salary:
Up to £45k
Location:
Scotland
Location: Lanarkshire
The Role:
Implement a strong sales and business development culture within the branch to support their growth objectives and enhancing the customer experience.
Total ownership of the Sales effectiveness of the Branch
Total ownership of the trading profit performance of the Branch
Total ownership of the gross margin generated from all the sales through the Branch.
Play an influential role in the company supporting the continued successful execution of their business strategy.
Consistent delivery of product to meet customer requirements through an optimal mix direct despatch and flexible localised delivery.
Responsible for the execution of all contracted customer SLA's with specific focus on the achievement of contracted cost saving targets where required within the branch.
Responsible for the customer service experience through all key touchpoints in the customer journey and through effective implementation and improvement of their customer service.
Drive sales performance within the branch through the active management and coaching of the internal sales force in addition to proactively undertaking in external service calls to top 20 customers.
Ensure the revenue generation from carriage is recovered.
Accountability for the stock management in the branch in line with supply chain process and procedures
Drive productivity, growth and profit improvement
Develop and execute sales plan to grow branch house customers – sales, margin, communication strategy
Accountability for branch operations including local stock profiling, pricing, pricing updates, logistics and health & safety.
Requirements:
Results focused with a passion for winning. 
Willing to take tough decisions, drive for stretch goals and inspire and challenge.
The culture of the branch teams is sociable and committed, with a genuine interest in the wellbeing of the team, whilst making strong commitment to creating a fulfilling environment for personal achievement and development.
Clear communication and presentation skills, with the cultural empathy and emotional awareness required to lead a team in the delivery of sales targets and operational fulfilment.
Naturally customer focused, with a passion for creating a market leading proposition and customer experience that customers want to come back time and time again.
A visible and energetic manager who is able to enthuse and motivate a team, capture hearts and minds and act as a true ambassador for the business.
A proactive self-starter who is comfortable working at pace with an open and inclusive style. 
Active listener with the ability to communicate at all levels within the business.
Results focused with a passion for winning. 
Drive for stretch goals and inspire and challenge.
A proven track record in B2B preferably in general management positions (preferably in the cutting tool industry) showing an operating knowledge of both sales and operational development. 
Management of teams including recruitment, training and development as well as performance management of branch team.
Previous leadership experience in a customer centric business.
New business planning, development and implementation to demanding customer requirements.
Customer relationship management experience and a strong customer service ethos.
A conscientious and disciplined attention to detail with the proven ability to drive and deliver profitable growth.
Demonstrate good interpersonal and communication skills along with experience of leading sales and operational teams.
An individual who will gain credibility and win respect across the organisation.
Process awareness and system skills.
Confidence with a drive to challenge and develop the performance to the next level.
Contact Anna Gale: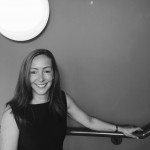 top