Artworker
Salary:
£Neg dep on exp
Location:
South East
The Role:
• Your role will be to create print ready files and it's production docket from a mix of newly supplied client artworks of various formats, and amendments to previous projects held on the internal system.
• Creating cutter guides, setting-up white ink layers, entering manufacture details for the production department, completing delivery paperwork & producing installation visuals.
• Excellent time management & organisational skills are essential as well as advanced artworking skills, however please be aware this is not a design role.
Requirements:
• Fluent in the use of Adobe creative suite especially Illustrator, Photoshop and Acrobat, InDesign (not so important but useful)
• Capable of fast preparation of print ready files from artworks supplied by clients.
• Proactive and self motivated and able to work to multiple deadlines whilst under pressure.
• Careful and methodical, with good attention to detail.
• Good understanding of the large format print and production processes.
• Able to follow brand guidelines with excellent eye for detail and typography skills.
• Good verbal and written communication skills.
• Strong organisational skills.
• Able to support account managers, overseeing jobs from start to finish i.e. Artwork processing, through the production department and ensuring despatched on time.
• Booking jobs onto job production system.
• Willing to support paid overtime hours when needed.
• Experience in signage, retail graphics, POS, exhibition and displays sector.
• Experience of production & installation techniques.
Contact Craig Smith: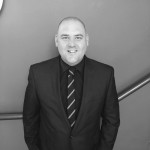 Senior Consultant
0161 443 4992