Area Sales Manager – Instrumentation
Salary:
Up to £55k + benefits
Location:
Scotland
The Company:
My client provides measurement solutions to their customers for all their flow, pressure, temperature and level needs.
The Role:
• To execute the Company sales strategy maximising all growth opportunities within the area.
• To regularly report upon personal progress towards sales targets including 10 sales visits/calls per week.
• To build effective relationships with relevant suppliers.
• To manage growth and target account planning processes along with quote review/pipeline management.
• To manage the area ensuring achievement of area performance targets.
• To identify and pursue new contacts / business opportunities through active relationship management of potential and existing customers.
• To prioritise building close business relationships through regular appointments and telephone contact.
• To support the Group to increase their visibility in key accounts and ensure all sales opportunities are followed-up.
• To liaise with extended Sales Team & other necessary Company staff on customer enquiries, quotations, follow up and issues.
• To network and attend industry events representing the Company in a professional manner to raise the Company profile and gather information.
• To support the marketing function by:
• Generating email campaign ideas
• Following up leads from email campaigns with appointments and demonstrations.
• To generate customer events, presentations with new/target customers.
• To ensure all contacts are managed via MSoft Dynamics CRM.
• To ensure product and technical knowledge is up to date in order to provide advice when on customer premises.
• To arrange product manager support for customer visits where appropriate.
• To contribute to and actively participate at sales team meetings with, for example:
• New ideas on improving sales growth
• Updates on products/markets/industries
• Feedback on what sales techniques are working
• To review and update quote review tool on CRM.
• To review and update pipeline tool on CRM.
• To contribute to a positive health and safety culture, good environmental management, and quality standards.
Requirements:
• Engineering background preferable
• Sales processes and delivering sales targets (income and margin)
• Building relationships with all levels of staff and management.
• Developing sales and marketing ideas/strategies.
• Application and instrumentation knowledge
• Commercial awareness
• Consultative selling
• Up selling and cross selling
• Strong communication skills
• Negotiation and influencing skills
• Networking
• Planning and organisation
• Engineering qualification
• Sales
• Driving license
• Self-motivated
• Ambitious and driven to succeed
• Target orientated
• High commitment to customer service
• Team player
• Strong written and verbal communication
• Accuracy and attention to detail
• Meeting deadlines
Contact Anna Gale: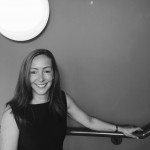 Divisional Manager/Branch Manager
0161 443 0006