Area Sales Manager
Salary:
Up to £40k
Location:
North East
The Company:
My client is one of the leading manufacturers of Power Transmission Products. Supplying to End Users, OEM's and Distributors a wide range of products including Geared Motors, Inverters, Servos, Industrial Gears and Service.
The Role:
• Covering the North East and parts of Scotland the position will involve the day to day running of a very active and successful sales area, looking after a varied and mixed customer base including OEM's, end user's and distributors.
• Look after a varied and mixed customer base including OEM's, end users and distributors
• Proactively increase sales into both new and existing accounts.
• Primarily focused on their controls range of Inverters, servo's, motion controllers and their decentralised product but with some crossover into the selling and sales support of mechanical geared motors, industrial gears and service.
• Work pro-actively under your own initiative whilst also being an active contributing member of the sales team.
• Liaise closely with both internal and external colleagues.
• Work independently form home managing your own time.
Requirements:
• Proven experience from within the controls and automation industry with ideally geared motor and power transmission experience.
• Strong customer relationship skills and pro-active selling skills and knowledge.
• A good understanding of sales processes.
• Strong technical background with a good understanding of motor control including inverter drives are essential.
• Ideally with a formal qualification such as ONC/HNC in mechanical/electrical engineering.
• Good understanding of motor control including inverter drives would be beneficial.
Benefits:
• Salary – commensurate with experience/qualifications
• Company Pension Scheme
• Death in Service Benefit
• Car – Mondeo/Passat type
• Laptop and Mobile
• Extensive technical and sales training will be given where necessary both at the Head Office in the UK and in Germany.
Contact Anna Gale: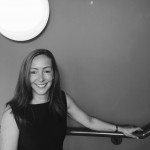 Divisional Manager/Branch Manager
0161 443 0006