Area Sales Manager
Salary:
£42,000 - £43,000
Location:
North East
The Company:
Process Instrumentation & Automation specialist
Responsibilities:
• To achieve annual sales targets as determined by the company
• To agree business annually and increase market share within allocated geographic areas, industries or accounts in NE, DH, SR, DL, TS, YO, HU and DN.
• Prospecting / developing new customers and maintaining existing accounts
• To develop and expand on a long-term basis certain nominated and parent company established Global accounts within the area of responsibility.
• Follow-up leads generated by marketing activities.
• Implementation of the sales and marketing plans.
• Assist in the reporting and forecasting functions on a monthly basis.
• Assist in the reporting, controlling, forecasting and managing of the allocated industries and accounts within the areas of responsibility.
• Provide an Industry and product reporting package as determined by the company
• Other duties as determined by the Regional Sales Manager.
Requirements:
• Articulate
• Good general health
• Presentable
• Driving Licence with no more than 6 points
• ONC Electrical/Instrumentation
• Proven computer skills
• Field Sales Background
• Understanding of basic instrumentation
• PC literate with Microsoft packages, Outlook e-mails with attachments
• Good written & verbal communication
• Organisation skills
• Ability to communicate at all levels
• Excellent telephone manner
• Good presentation & work accuracy
• Able to meet deadlines
• Time management skills in order to work to tight deadlines
• Able to work with discretion, sensitivity and maintain confidentiality
• Self-motivated
• Flexible
• Team worker
• Ability to work unsupervised
• Home based, willing to work beyond contracted hours
• Home based business administration using allocated PC tools
• Able to travel extensively in the UK but occasionally abroad
• Willing to spend short periods away from home
• Willing to travel internationally when required
Contact Anna Gale: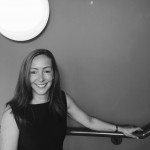 Divisional Manager/Branch Manager
0161 443 0006