Area Sales Manager
Salary:
Up to £38,500k + bonus up to £8k + company car
Location:
North
Location: 
Covering North West/ North East & Scotland
Responsibilities:
Selling a wide variety of products across the Automation, Hydraulics, Pneumatics & Fluid power industries.
Attaining sales targets (forecasts) and objectives
Covering the territory effectively
Keeping adequate records
Understanding fully the products and services of the company
Keeping company costs to a minimum
Standards of performance in relation to the above are attained when:
The full range of products and services are thoroughly understood.
There is confidence in the ability to present, assess, calculate, select and recommend each product skilfully relevant to the customer's application.
Customer queries can be answered quickly and confidently.
There is regular analysis to ensure that the full range is offered.
Customer offers are prepared in conjunction with or assistance of the Internal Sales staff.
Sales orders are successfully negotiated and closed with acceptable terms and conditions agreed.
Product presentation is frequently practiced alone and with others.
A continuous program is carried out of reading and other study on salesmanship and subjects related to company products and services.
Medium and long-term objectives are set in relation to the job, and these are regularly discussed and assessed with the National Sales Manager.
Trade shows and Exhibitions are set-up, manned, promoted, and packed-up, with the organization and commitment of Area Sales Managers.
Customer referral letters and press release application stories are provided when appropriately available.
Customers, Distributor employees and fellow Company employees are periodically given, calculation, application, and product training. Both locally and at the company offices.
Contact Anna Gale: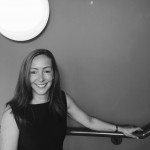 Divisional Manager/Branch Manager
0161 443 0006