Area Sales Manager
Salary:
40-50k
Location:
UK
The Company:
My client is a leading multi-million-pound UK Chemical Distributor
The Role:
• Identify customer requirements and provide technical solutions through the promotion of a range of products.
• Develop and support business relationships with purchasing agents and laboratory personal based at manufacturing sites
• Develop account plans and product launch tactics in line with business strategies, including Key Account Plans and sales literature
• Provide accurate sales forecasts.
• Keep updated market intelligence in their area, including non-customers
• Be the sales lead to manage customer complaints
• Report customer interactions including commercial, marketing and technical information.
• Become the technical and commercial authority at customers
• Liaise regularly with Principals and suppliers ensuring knowledge of supply, logistics and detailed knowledge of products.
• Attendance of industry exhibitions, trade fairs and seminars.
Requirements:
• Proven sales background
• Science related degree is desirable
Contact Kelly Kehoe: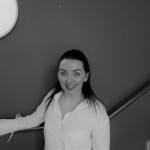 Specialist Recruitment Consultant
0161 443 0015