Applications Engineer/Trainer
Salary:
c.£24k
Location:
West Midlands
The Company:
Cutting Tools
Responsibilities:
• Promoting and maintaining the company's training centre
• Ensuring content is up to date in line with the company product offering including on machine and classroom presentations.
• European External application product support, liaising with area managers.
• Internal Technical product support
• Quote generation and Guaranteed Application tooling
• Customer and staff training
• General administrative duties
• Updating information on CRM (customer database) regarding applications, technical enquiries, test and visit reports.
• Liaising with the Application Engineering Department of the company regarding the generation of engineered special tool quotations, related queries and complaints of quality from external sales engineers, distributors and end users.
• For New Product released, there will be a need to develop and maintain a training programme for the purposes of giving training to their external sales team, distributor's and end user customer base.
• For tool exhibitions, to site machine and generation of on machine tooling demonstrations.
• Other duties may be required which are not specified in the job description, but which may be viewed as an integral part of your job function. These duties may be suggested by the European Regional Sales Managers or Managing Director and will be explained in detail when required.
• Training and Development – In order to keep up to date with current procedures in the area of your job description, it is the company's policy to train and develop staff where it is felt necessary. Training maybe in-house or external at home or abroad depending on the type of training required.
• You shall carry out all work diligently, with due care and attention and ensure that such work is of an acceptable standard to the Company.
• The Company shall be at liberty to appoint any other person to assist or perform duties jointly with you and to assign to the person duties and responsibilities identical or similar to those placed upon you.
• You are required to adhere to the practices and procedures of the company's latest ISO standards and the CRM reporting procedures.
Contact Anna Gale: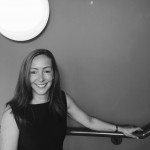 Divisional Manager/Branch Manager
0161 443 0006