Applications Engineer
Salary:
Up to £47k
Location:
West Midlands
The Company:
Well established, long standing CNC machine tool company
The Role:
• You will assist in pre-sale time studies, process recommendations, tool selection and work-holding concepts.
• Other initiatives will include generating engineering proposals and presentations, servicing customers with phone and onsite support, programming of customer parts, and the debugging and setup of complete machine tool systems.
• You'll also write technical processes/manuals for turnkey solutions and manage tasks to a specific timeline in order to meet delivery dates.
• Travel will be required to customer facilities located within UK.
• You will be able to manage complex CNC machine tool projects and have experience in Fanuc, Siemens and Heidenhain controls.
Requirements:
• Ability to prioritise own workload and work on own initiative.
• High level of organisational skills and aptitude to customer care keeping customers informed at all times.
• Ability to communicate clearly and concisely in both verbal and written mediums.
• To demonstrate respect for others and to be diplomatic when dealing with both internal & external customers.
• Ability to adapt your communication style to different situations/audiences.
• To actively listen to people, focusing on what is being said to establish needs.
• Ability to address concerns and overcome objection.
• Ability to problem solve.
• Minimum 5 years' relevant experience as Applications Engineering
• Strong CNC machining background
• Machine tool programming using G Code, CAD/CAM
• Experience with live tooling lathes and 5 axis machining centers is required
Contact Anna Gale: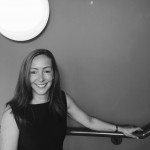 Divisional Manager/Branch Manager
0161 443 0006