Applications Engineer
Salary:
£37,000 - £45,000
Location:
South West
The Company:
Specialist Cutting Tool manufacturer
Responsibilities:
• Works as technical expert to support sales team in total solution offer to customers and fulfil technical solution delivery that meet customer's needs.
• Fulfil and deliver expertise in relevant technical product and application solution to customers and support Account Managers, either on site or remotely, to maximize and extend business opportunities within specific scopes of competencies.
• Responsible for ensuring company products are correctly implemented and deployed to ensure they are as well secured to minimize competitor conversion and customers gain the maximum impact of utilizing the company's tools and technology.
• Support Account Managers in technical presentations and customer interactions to ensure suitable business opportunities are identified and secured for the company, whether analogue or digital.
Requirements:
• Degree or equivalent qualification in mechanical/manufacturing engineering or a related field.
• Current driving license
• Solid and proven technical experience with engineering cutting tools skills and knowledge.
• Proven track record in delivering good business results.
• Solid knowledge of commercial and technical terms and conditions with industrial customers.
• Relevant experience from CAD/CAM.
• Relevant application knowledge
• Project management knowledge and experience is an advantage
• Knowledge and experience of managing external and internal customer relationships is an advantage.
• People management experience is an advantage
Contact Anna Gale: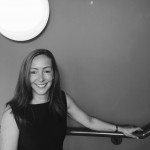 Divisional Manager/Branch Manager
0161 443 0006