Account Manager – Cutting Tools
Salary:
£37,000 - £45,000
Location:
South West
The Company:
Specialist Cutting Tool manufacturer
Responsibilities:
• Ensures appropriate development strategy is defined for the assigned customer portfolio
• Develops strategies and determine activities focused on portfolio customer needs and pain-points
• Achieves business and financial outcomes according to expectation for assigned customer portfolio
• Maintain and/or develop relationships securing customer commitment
• Coordinate specialist support as required fulfilling company commitment
• Demonstrate delivered added value through CVF within the assigned customer portfolio
• Review results and develop corrective actions securing results delivery according to plan
• Maintain existing market shares and hunt for new opportunities
• Provide accurate and timely market information regarding customers and competitors.
• Support Sales Management in providing accurate forecasts, budgets and targets as required
• Engage internal stakeholder function teams with relevant competencies in the needed fields to offer total solutions that fit customer needs.
• Secure project work for customers engaging required company resources into a project team.
• Possesses basic product and services knowledge and gains thorough knowledge of customer business.
• Ensures pre-meeting plans and preparations before each customer visit to secure efficient negotiation results.
• Ensures global and local pricing strategies are executed within all sales activities.
• Serves as a liaison between customers and company departments.
• Promotes the competitive advantage of company products and advanced solutions, highlighting differentiating advantages of the company's Total Value Chain Offer.
• Accountable to maintain customer commitments for long-term strategic partnership.
Requirements:
• Degree or equivalent qualification in mechanical/manufacturing engineering or a related field.
• Current driving license
• Five to Seven years' experience in sales and marketing management with engineering cutting tools skills and knowledge.
• Proven track record in delivering good business results.
• Successful experience from negotiations of commercial terms and conditions with industrial customers.
• Relevant experience from Account Management or Sales Management.
• Relevant application knowledge.
• Project management knowledge and experience is a must.
• Knowledge and experience of managing external and internal customer relationships.
• People management experience is an advantage.
Contact Anna Gale: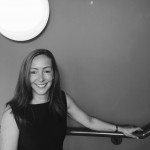 Divisional Manager/Branch Manager
0161 443 0006