Account Executive/ Logistic Clerk
Salary:
Negotiable
Location:
South East
Location:
London / Surrey
Company:
Award winning Print Management / Marketing Solutions company with a fantastic reputation.
Scope of Role:
To arrange the particulars of deliveries.
Choose transportation methods based on factors such as size, cost, and when the items are needed.
Notify suppliers of what will need to be pulled from inventory and the time at which pickup is scheduled.
Creating airway bills, commercial invoices, and manage any discrepancies which arise with the carrier.
To deliver exceptional service levels through the management of relations with suppliers and Delivery team members in order to ensure speedy and accurate tracking of all shipments of materials.
To carry out administrative tasks as required to ensure compliance with departmental policies.
Keep clients posted on the status of their orders. If delays or unexpected situations arise, provide a heads-up and do what you can to minimize inconvenience.
Also handle replacements if incorrect goods arrive.
Communicate with departmental leaders about daily activities.
Manage the information which enables others within the organization to remain in the loop and make educated decisions when issues arise.
Liaise with carriers to manage delivery process and update relevant personnel when issues arise.
To assist in the supply of print related products to allocated customer accounts as required.
Key Objectives and Tasks:
Manage consignments of products between specified suppliers and client addresses
Raise commercial invoices and manage all other relevant customs related paperwork required from suppliers and from clients
Responsible for tracking transit of good until safely delivered
Support the account management team as required
Provide all the monthly reports required for the allocated monthly accounts
Work with Finance Department to ensure all finances / invoices are kept up to date
Assist with other projects / accounts as and when requested.
Maximise the margin generated for the business to achieve targets set
Use the company's systems to maximise efficiencies
Be presentable and representative of the Company's image at all times
The Benefits:
·         Working for a strong company with genuine support and real prospects of career progression
Contact Craig Smith: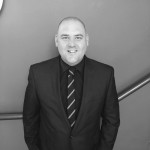 Senior Consultant
0161 443 4992