3D Visualiser
Salary:
£35k-£40k
Location:
Greater London
Location:
London (E3)
The role and requirements:
This role involves the design, visualisation and development of the 3D renders / visuals at varying levels of complexity for large and small campaigns.
Working with the team or independently designing conceptual 3D design projects.
Come up with the initial ideas, assisting with the creation of artwork for visuals through to the creation of the final 3D visual
Taking ownership of more frequent 3D design requests
Assisting with artwork for the visuals if / when required
Following briefs to tight deadlines while keeping a clear head and positive attitude throughout.
Confident, professional and effective client liaison
Ideally able to hand sketch ideas well would be an added bonus
Art working skills to fully support the design team
A good understanding of 3D cutters and materials ensuring accurate visual representations is ideal
Self-motivated with the ability to work within a team or independently – keeping good communication with the team / account manager throughout project.
Demonstrate outstanding, polished 3D modelling skills with accuracy using Cinema 4D on an Apple Mac.
Requirements:
HND or Degree in Creative /Graphic Design, or similar
Minimum of 4 years' experience creative art working ideally within the retail POS / POP market.
Using After Effects and Premiere desirable but not essential
Proficient in Cinema 4D, Adobe Photoshop and Illustrator essential
Flexibility working hours to accommodate additional work if / when required.
Contact Alison Dagnall: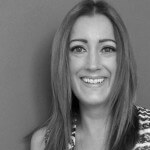 Senior Print Consultant
0161 443 0050