Customer Services & Customs Coordinator (English/ French Bilingual)
Salary:
Negotiable
Location:
North West
Area:
Manchester
Hours:
8:30am-5:30pm with an hour lunch break or 5:00pm finish with half an hour lunch break
The Company:
A small freight forwarder between the UK and France
The Role:
Customers services & customers liaison: taking orders, ensuring all the relevant documents are received for each order for customs, updating customers on collection and deliveries dates and customs declarations completions, answering queries from existing customers and potential new customers (trailer availability, transit time, their services etc.)
Transport planning: liaising with network of hauliers, sourcing trailer capacity from them, negotiating rates with them and organising transport operations by road as per customers' requirements
Customs administration: data entry into the portal of their customs agents, liaison with their customs agents so that declarations are completed accurately & within the required period. Spotting and reacting to any customs issues that might cause a delay to a shipment.
Monitoring collections and deliveries, ensuring that the order goes smoothly from collection to delivery, solving problems, updating and reporting to customers delivering a faultless customer service.
Sales coordination/ support: quoting customers & following up on quotes, including negotiating prices in order to convert into a booking and sales
Relationship building with customers, hauliers, regular collections and delivery points
Admin relating to each transport: making sure costings and info on file / on freight software is accurate before file is passed to their accounts lady
Requirements:
Fluency in both English and French a must – both spoken and written (50% of the role over the phone, 50% over the emails)
Preferred but not essential: 1 year experience minimum in the European road transport/ freight industry (export and/ or import) or in a customs role OR 1 year minimum previous customer service experience in a business / office environment essential and / or in a sales & customer service coordination role in an office environment
Good communication skills, interpersonal skills and negotiation skills
Ability to cope with workloads which vary and can be heavy at times, as well as repetitive tasks and deadlines, working productively and accurately in a high pressure environment.
Contact Craig Smith: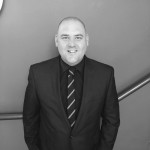 Senior Consultant
0161 443 4992